Cursive Handwriting needs worksheets for more practice. If you are practicing handwriting, you would probably need an empty sheet to practice writing different sentences as well as topics of your own thoughts. For your learning purpose, we have prepared an empty handwriting practice worksheet with 2-lines.
Also see : 4-line sheet, 3-line sheet, 2-line sheet or 1-line sheet with empty lines
Click on the link below to download the empty 2-lined handwriting worksheet in PDF format. This PDF has one A4-size page with 13 lines for your practice.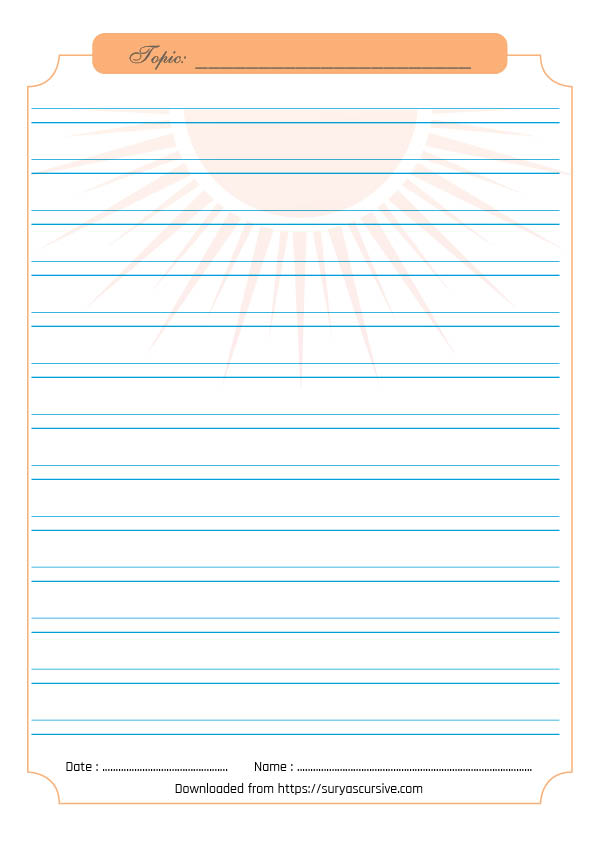 Download Blank 2-Lined Handwriting Worksheet [PDF, 45 KB, One A4-size page]
How you can use this worksheet?
You can use this paper to write your own thoughts in cursive. You can also use these papers to test your student's cursive handwriting. If you would love to do a free handwriting practice on a 2-lined paper, this worksheet is the perfect choice for you.