Surya's Cursive Writing Kit
Surya's Cursive Writing Kit offers essential worksheets for practicing your cursive handwriting. This kit has a Workbook and three Practice Books. Get this kit to complete our free 15-Days Cursive Writing online course.
(Ships within India only)
What is inside?
Here is a glimpse of the worksheets that you will get with the kit.
Letter Formation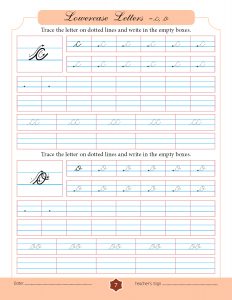 Most commonly used words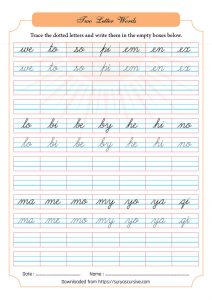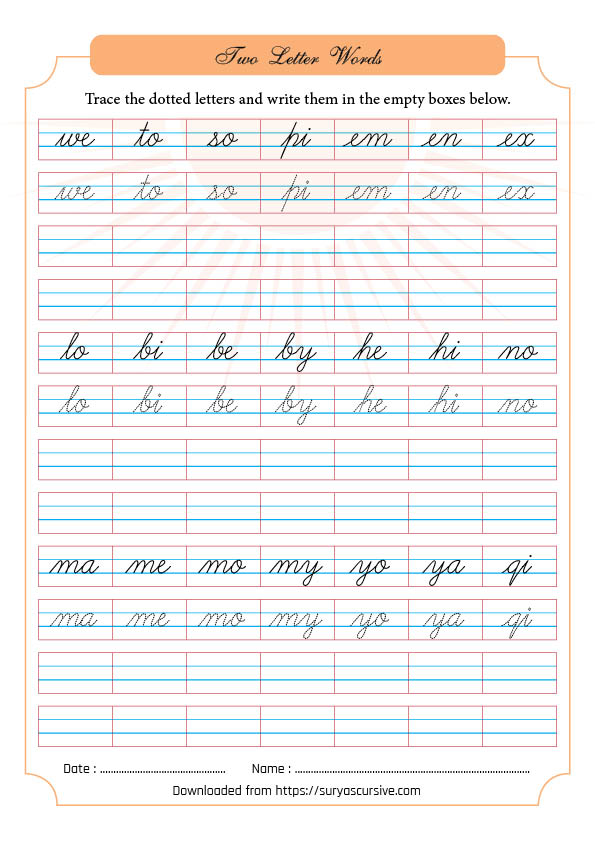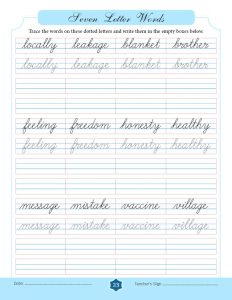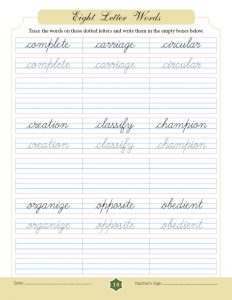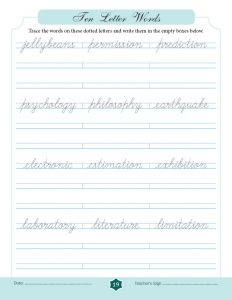 Sentences with dotted letters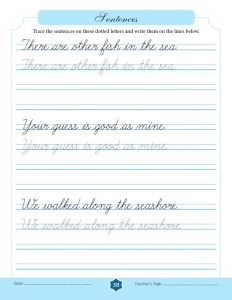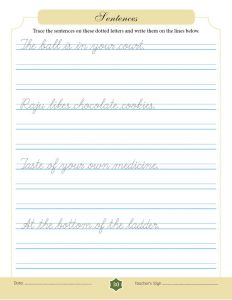 Interesting and informative paragraphs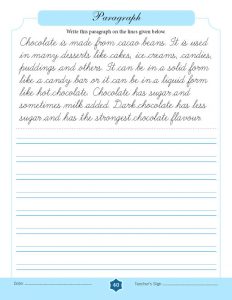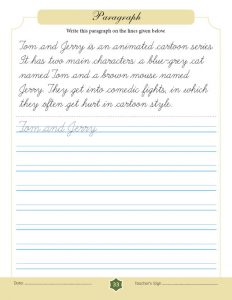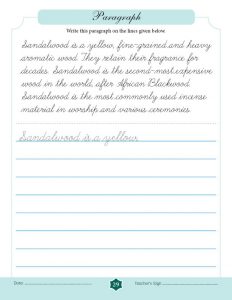 We have carefully designed and prepared a workbook with 64 pages containing all the required worksheets to complete our courses These worksheets are spirally bound to help you practice writing effectively
The kit also has three practice books from Surya's Cursive Writing Course. These will help you to practice bigger words, sentences, and paragraphs on 4-ruled paper, 2-ruled paper, and 1-ruled paper.
How to get Surya's Cursive Writing Kit?
You can get the books set within India by clicking this button. We do not ship books outside of India because of expensive courier charges
Note: The entire contents of this book are available as separate printable PDF files in our Printable Worksheets section. You can take printouts and start using them.
(Ships within India only)
How can you use this kit?
With this kit, you can complete our free "15-Days Cursive Writing Course".
You can use this kit yourself to practice cursive handwriting. Or, you can gift this to your friends/relatives and help them to improve their cursive handwriting.
Ships in 1 day
As soon we receive your order and confirmed payment, we will dispatch your kit within one business day to our delivery partners.
Average delivery time
The kit will be delivered with our partnered courier service. It will reach your address in 5 to 7 working days, depending on your location. PLEASE NOTE THAT this time may change if the delivery operator meets unexpected delays
Order Now
Click on the button below to make the payment and order the kit.
(Ships within India only)
Contact [email protected] for further queries.