Children learning cursive writing need to understand the shape of letter. To improve their large motor movements, we have prepared a DIY printable template of cursive alphabet.
About this template
This template has 26 pages with lowercase and capital case cursive letters. Each page has two letters along with guidelines to show the letter formation. The letters are bigger in size, so that children can write with their fingers to understand the letter formation.
Steps to make sandpaper cards
Click on the PDF link below to download the template
Take two printouts of this template – one on a card paper and another on a normal paper
Cut the letters on normal and place them on a sandpaper and cut the sandpaper along with the letter edges
Stick the sandpaper letters on the card paper printout
Cut along the dotted lines to separate the cards and give it to your child
Download template
Click on the PDF link below this image.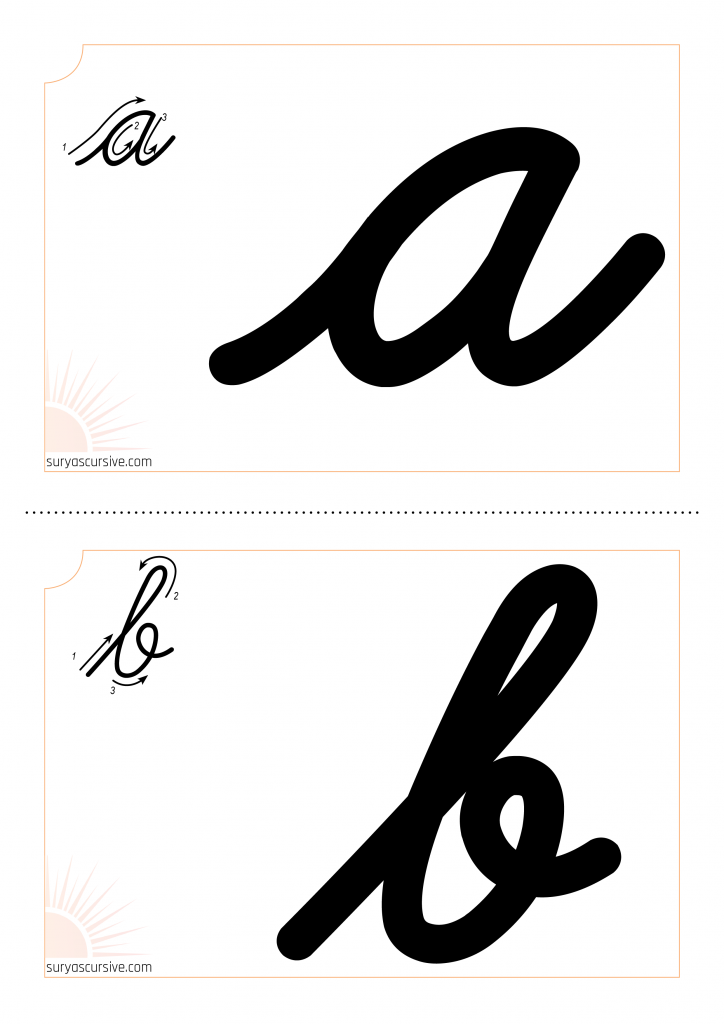 Download

Cursive Letters Template for Sandpapers [PDF, 26 pages, 3MB]