Letter Formation
Writing small letters in cursive is shown in the images below. You can also practice these letters as part of our Free 15-day Cursive Handwriting Course.
For each letter, numbers and arrows are included in the image to show the way it has to be written.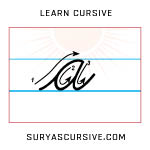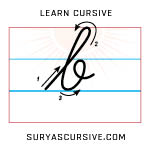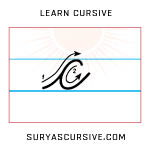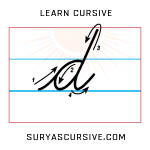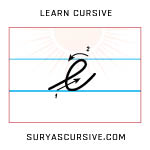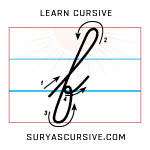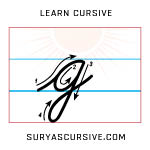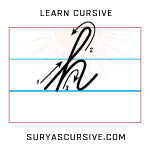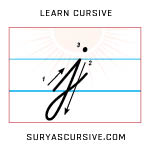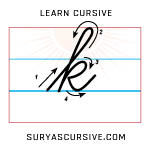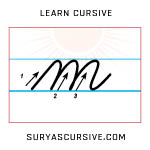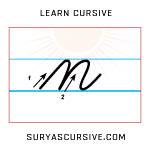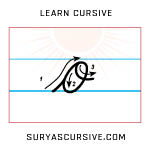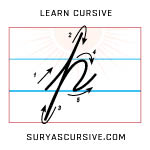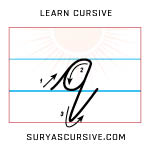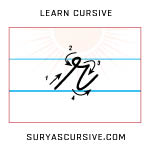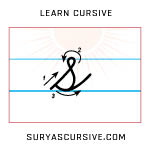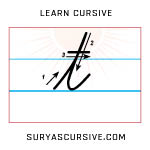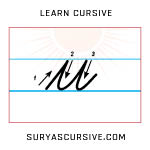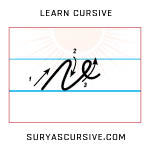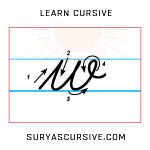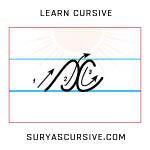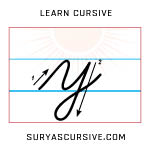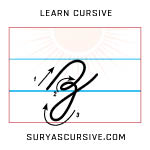 Download Worksheet
For your easy practice, we have prepared a worksheet to practice capital letters in a printable format. Click on the link below to download the worksheet.
Download

Cursive Alphabet for Quick Practice Worksheet  [ PDF, A4 Size, 2 Pages, 1.7MB ]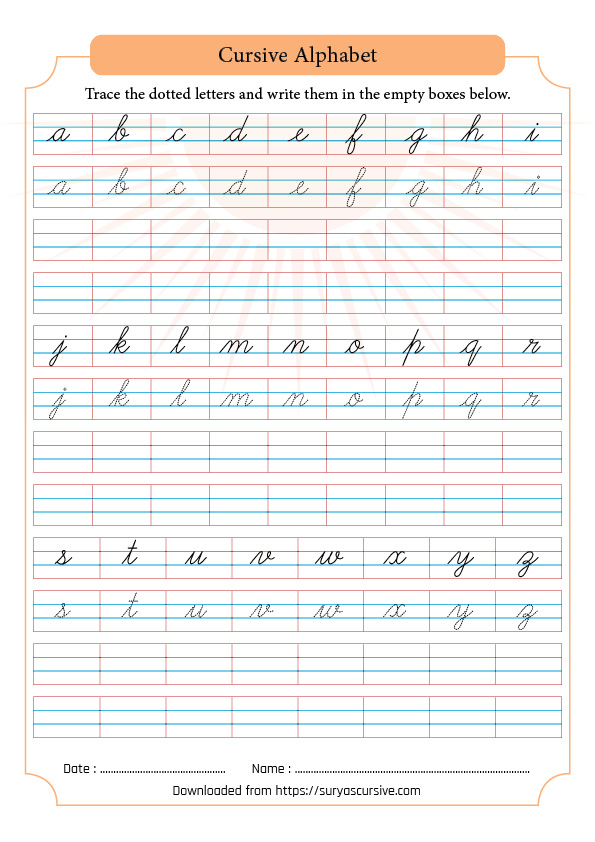 Also see: How to write Cursive Capital Letters?
Surya's Cursive Writing Kit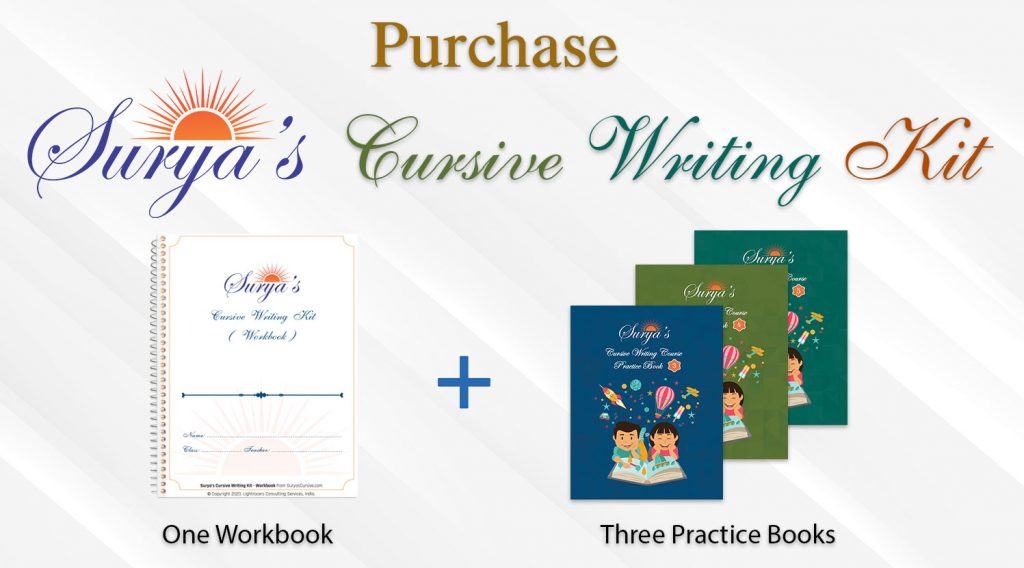 You can also download printable worksheets for practicing individual cursive letters. Learn Cursive Writing in 15-Days  with our carefully designed cursive writing courses.