Free 15-day Cursive Writing Course
Free 15-day Cursive Writing Course
Writing Sentences on 2-lined paper
Sizing of letters should be consistent while writing sentences. A 2-ruled paper will be useful in this aspect. So, today we will practice writing a few sentences on a 2-lined paper now.
From your "Surya's Cursive Writing Kit", try to complete the following pages having sentences on 2-ruled papers.
Practice Book 3
Pages – 33, 34, 35, 36, 37, 38
Practice Book 4
Practice Book 5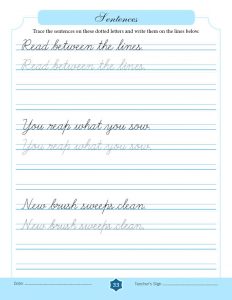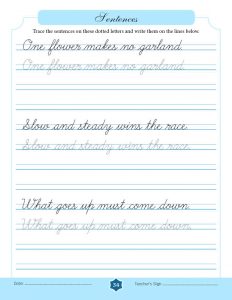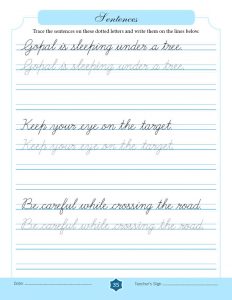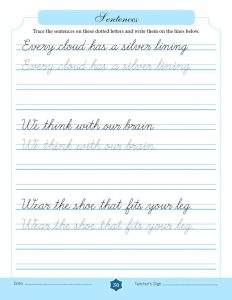 All these worksheets are available as part of our Surya's Cursive Writing Kit. You might want to purchase the kit to complete this lesson.