Free 15-day Cursive Writing Course
Free 15-day Cursive Writing Course
Writing Sentences on 4-lined Paper
Mixing up capital letters and lowercase letters can often be tricky if the letters are not consistent. Sometimes the middle zone letters extend into upper zones and look ugly. We need some practice here. So today, we will practice writing the sentences on a 4-lined paper.
From your "Surya's Cursive Writing Kit", try to complete the following pages having sentences on 4-ruled papers.
Practice Book 3
Pages – 24, 25, 26, 27, 28, 29, 30, 31, 32
Practice Book 4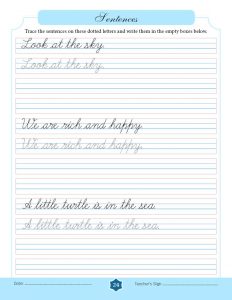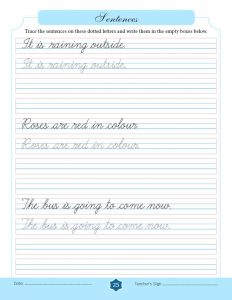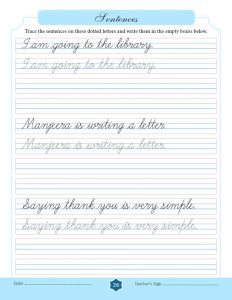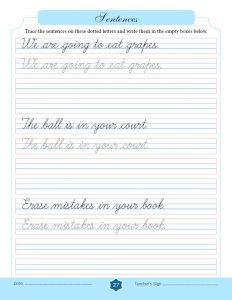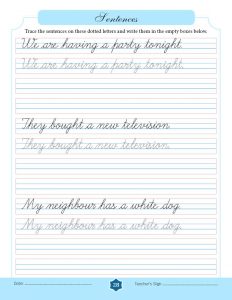 All these worksheets are available as part of our Surya's Cursive Writing Kit. You might want to purchase the kit to complete this lesson.